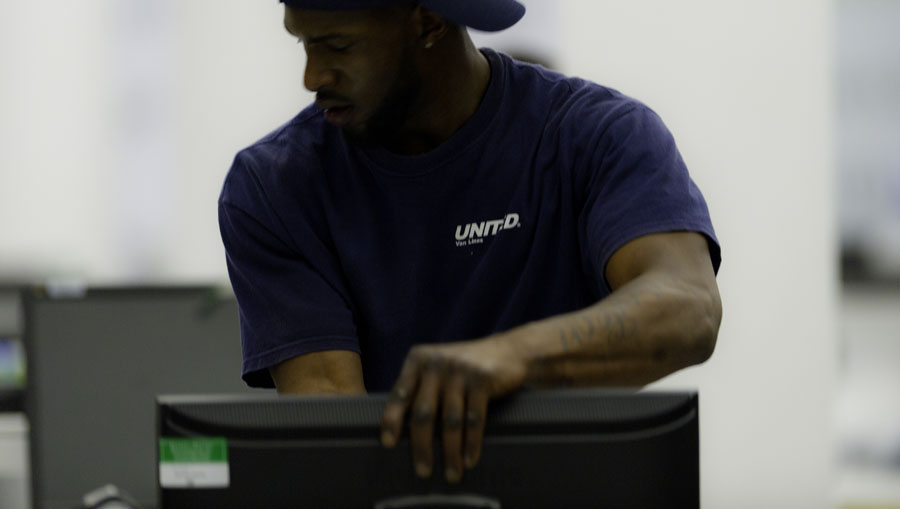 Electronics Transport & Logistics
From Desk-Tech to High-Tech
PC Disconnect, Data Center & Medical Equipment
Are you willing to risk the heart of your business to anyone but Clancy-Cullen?
Fifty Years ago, the first Super-Computers were as heavy as Cadillacs and as sensitive as a Faberge' Egg. New York called on Clancy-Cullen to move these mighty machines up into 70-story buildings, moving the City into the future. New York's businesses led the world in Telecom and Technology. Today, the Data Centers, the Wall Street Trading Floors, the Movie Studios, the Shows and the Lights of Time-Square still demand the latest, most sophisticated and robust data processing, systems control, and projection and display electronics.
With even more sensitive equipment, New York's World-Leading Hospitals regularly see our specially trained and equipped Clancy-Cullen Tech-Teams safely deploying Magnetic Imaging, X-Ray, and Sonography equipment; Critical Monitoring and Medication Dispensing devices, and the most sophisticated Radio-Therapy and Radio-Surgery systems.
Each of these Highly Sensitive and Highly Valuable systems needs to move through some of the most challenging spaces imaginable – through 100 year old tunnels many city-blocks long, across catwalks high in a towering sky-scraper, and maybe even more challenging, across busy New York City sidewalks crowded with frantic, speed-texting urbanites and wayward, map-carrying, out of town tourists, walking along with their heads tilted skyward to catch the view.
Desk-Tech
Disconnect-Reconnect
Desk/Cable Mapping
PCs/Macs, Peripherals, IP Phones, Printers
Warehousing, Distribution and Fulfillment
Recycling and Destruction
Communications Displays, Projection and Multi-Media
Distribution and Consolidation
First and Final Mile Shuttle
Air-Ride Transport
Rigging and Material Handling
Installation and Mounting
Anti-Static Prep
Data Center
Anti-Static Prep and Packing
Air-Ride Transport
Climate-Control Storage and Trucking
Rack Mount/Dismounting
Enclosure Lift-Handling
Hard and Soft Crating
Medical Arts and Research
Lab Packing and Moving
Cryogenics Logistics/Transport
Air-Ride Shuttle Services
Anti-Static Prep and Packing
Hard and Soft Crating
Rigging
Distribution and Consolidation